We work with one of China's leading contract electronics manufacturing service (EMS) providers for PCB assemblies and complete turnkey products.
We manufacture, assemble, test, and fulfill your contract electronic manufacturing needs, including 4G/5G CPE and MIFI router products, 4G/5G Modules, network gateways, automotive OBDs and other broadband and IOT products.
We work with some of the world's most top-quality electronics companies: OEMs who want to leverage our EMS depth and Design for Excellence capabilities to speed their products to market.
Our pre-production and engineering support will help you achieve extraordinarily reliable products, tailor-engineered for streamlined in-house manufacturing, assurance testing, and end-user functionality.
Over 3,000 employees.
24 SMT lines and 45 assembly lines. Daily output 50K units.
Major in 4G/5G Broadband products, Wireless routers, Gateways, Trackers, etc.
OEM for Huawei, Samsung, ZTE, TCL, etc.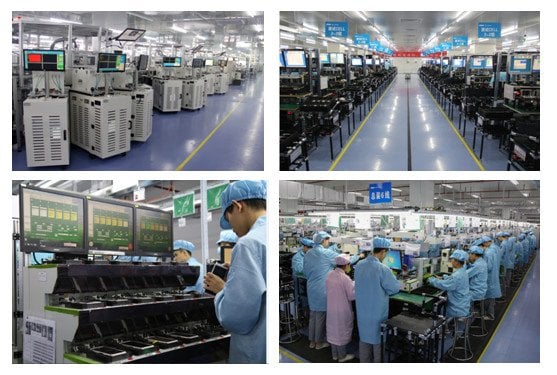 Full OEM/ODM production support
Whether you are a middle size firm or a Fortune 500 company looking for offshore EMS expertise of 4G/5G broadband terminals, we can provide the comprehensive range of manufacturing services your project demands.
You may have the engineering insights pre-production engineering & support,of project coordination, and speed-to-market that comes from having a trusted, single-source EMS supplier.
Together with our experienced R&D team, we are confident to provide you the most reliable and efficient OEM/ODM services of 4G/5G broadband and IOT products, including the CPE, MIFI, Dongle, OBD…etc.
Environmentally Responsible Production
We are fully in compliance with RoHS and CE Reach (Registration, Evaluation, Authorisation and Restriction of Chemicals) Environmental Standards.
Located in the heart of China's electronics manufacturing region, we have developed an extensive network of RoHS- and CE Reach-qualified material suppliers. All of our material suppliers are regularly audited, including random audits.
We're willing to show you how an eco-friendly Chinese factory can fully participate in your Green Product Management Systems and GP Certification processes!
Most Strict Quality Systems From The Beginning
We put the most strict quality control resources from the very beginning of production.
Six Sigma quality disciplines are fully in place and perpetual
All processes are monitored, measured, and continuously improved
Our company culture emphasizes defect detection, defect reduction, and defect elimination